Crochet worms are a fun and easy DIY project that can be made in just a few hours. They are perfect for children and adults alike, and are a great way to use up leftover yarn. This project is also a great way to learn the basics of crochet and to practice new stitches.
Crochet worry worms are a versatile and fun addition to your crochet collection. They can be used in a variety of ways to add personality, texture, and interest to your projects
What is a crochet worm?
A crochet worry worm is a type of therapy tool that combines the act of crocheting with the practice of mindfulness to help manage stress and anxiety.
The idea behind a crochet worry worm is that the repetitive and calming motion of crocheting can help to soothe and refocus the mind, reducing the grip of worry and anxiety.
How to crochet a worry worm step by step
Step 1: Start by chaining a length of yarn. The length of the chain will determine the length of your worm.
Step 2: Work single crochets into the back loops of the chain until you reach the end.
Step 3: Turn your work and single crochet into each stitch across.
Step 4: Repeat steps 2 and 3 until your work reaches the desired width.
Step 6: Stuff your worm with fibrefill stuffing.
Step 7: Continue working single crochets until your worm reaches the desired length.
Step 8: Fasten off and weave in the ends.
With these few steps, your crochet worm will be complete! You can make your worm in any color you like and add stripes, spots, or other embellishments if you wish.
These cute and cuddly worms are perfect for playtime, decoration, or as a fun addition to your crochet collection.
How to use a crochet worm: Creative ideas & Inspiration
Crochet worms are a versatile and fun addition to your crochet collection. They can be used in a variety of ways to add personality, texture, and interest to your projects. Here are some creative ideas and inspiration for using your crochet worm.
Toy: Crochet worms make great toys for kids and adults alike. They are soft, cuddly, and can be made in a variety of colors and patterns to suit your personal style.
Decoration: Crochet worms can be used to add a touch of fun to your home decor. Hang them from doorknobs, place them on shelves, or use them to decorate your plant pots.
Keychain: Add a crochet worm to a keychain for a fun and functional accessory. They make great conversation starters and are sure to bring a smile to everyone's face.
Bookmark: Use a crochet worm as a bookmark to keep your place in your favourite book. They are a great way to add some personality to your reading materials.
Amigurumi: Crochet worms can be used as part of a larger amigurumi project, such as a garden scene or a petting zoo.
Garlands: String several crochet worms together to make a fun and whimsical garland. Hang it in your child's room, across a mantelpiece, or from a tree branch.
Pincushion: Use is as a pincushion to keep your needles and pins organised and within reach.
These are just a few ideas for using your crochet worm. With a little creativity, the possibilities are endless. The ideas is to have fun and enjoy your crochet worm!
Best Supplies For Crocchet Worms
Whether you're an experienced crocheter or just starting out, having the right supplies is essential to making the most of your crochet worm project. Here are some of the best supplies for crocheting worms.
These are the essential supplies for crocheting a worm. With these tools in hand, you'll be well on your way to creating a cute and cuddly worm of your own.
Fun & Easy Crochet Worm Patterns
1. Free crochet worry worm patter
Since the crochet worms are for therapeutic purposes, then packed with a poem makes them extra special. Get the free pattern here.
2. Worry Worm Crochet Pattern
Get the crochet worm pattern HERE
3. Crochet worm tutorial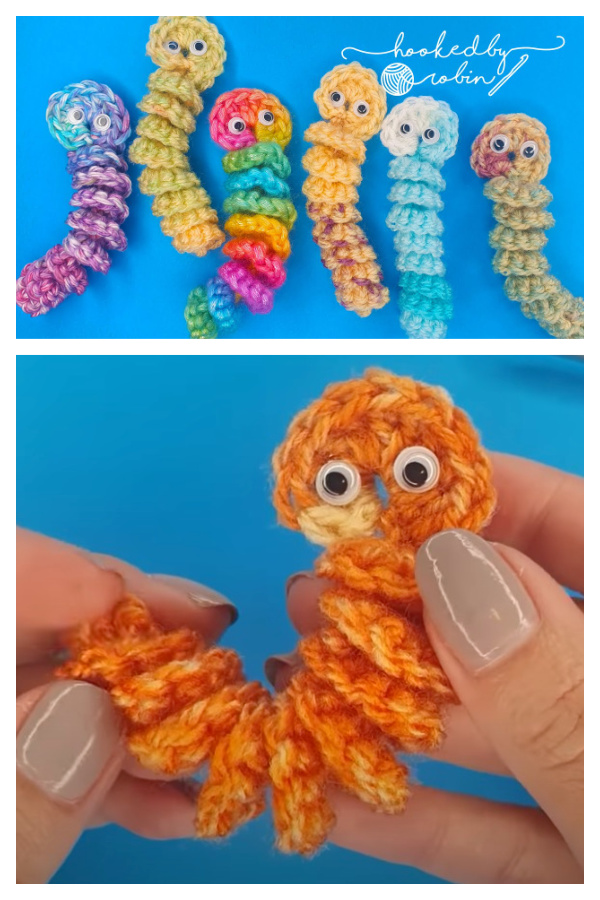 If you are a visual learner like myself, then check out this crochet worm tutorial
4. Crochet worry worm pattern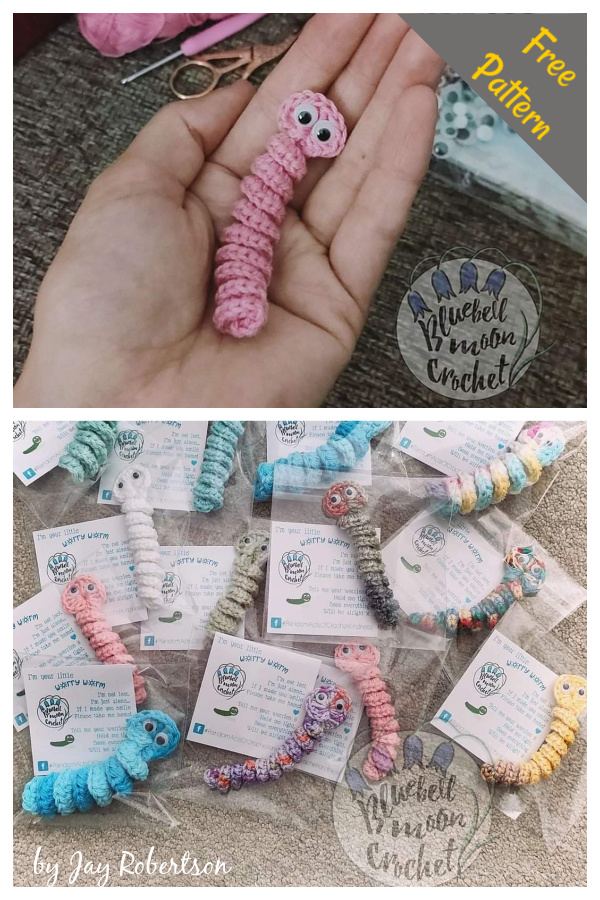 Get this crochet worm pattern HERE
5. Crochet Pumpkin worry worm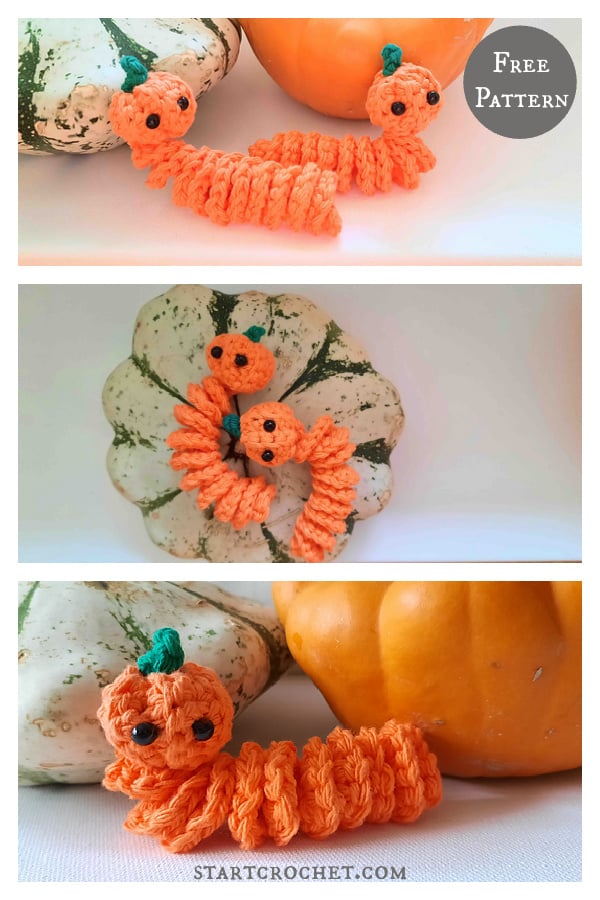 Get the free crochet pattern HERE
That is all the crochet worms i had for you today. I hope you will find joy in making these. And if you are making them to gift, then God bless you!