As any true pet lover knows, you can never have too many pets around. That's why we've put together a collection of the best free crochet hamster patterns, including everything from adorable amigurumi hamster to hamster-themed keychains and home decor.
These patterns range from quick and beginner-friendly to more advanced designs for the seasoned crocheter. So grab your yarn and enjoy these fun patterns celebrating your favourite fluffy friends!
Free Crochet Hamster Pattern
Whether you're looking to create a decorative piece for your home, a fun accessory to carry around, or a special gift for a friend or family member – it's more fun when it's hamster related! 
This pattern collection includes everything from tiny amigurumi hamsters to cute pet decor to larger crochet hamster patterns. No matter what type of project you're looking to create, we've got you covered with these fantastic hamster crochet projects. 
Best Crochet Hamster Patterns For Beginners
Many of the hamster crochet patterns i am going to share are suitable for the beginner crocheters and can be worked up in under 3 hours. Assuming all the destruction are out of the way.
If you are just starting out with amigurumis, then we recommend checking out the crochet apple slice keychain, crochet strawberry pattern, sweet crochet apples, and if you are feeling like a little challenge, why not put together this crochet teddy bear that works up in one piece.
You can own me for $1.9
Supplies You will Need
Before getting started, read through your pattern's instructions thoroughly and collect all the supplies you'll need. Here are some of the most common supplies you'll need to make your crochet hamster pattern. 
Yarn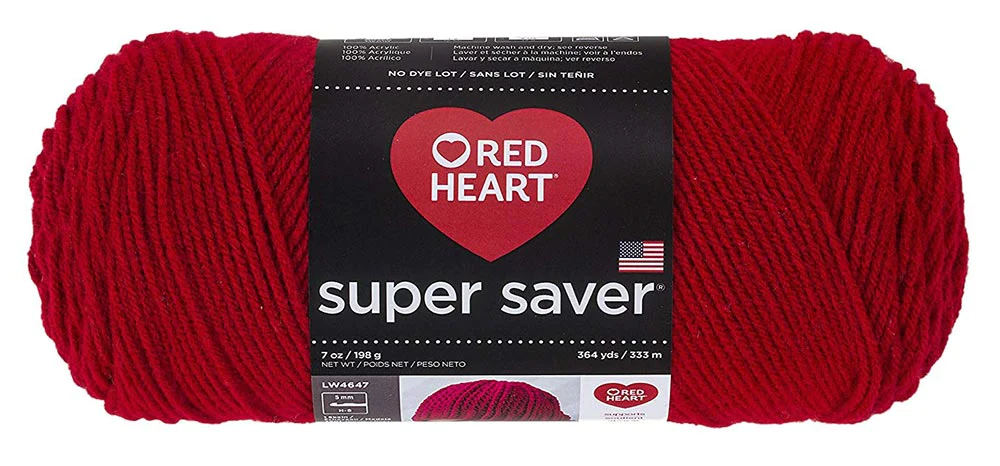 Don't Miss The SALE!
Crochet hooks
Wooden Crochet Hooks
How to measure for Hello kitty hat crochet pattern
Are you giving a crochet hello kitty hat or beanie as a gift? You'll need to know what size to make before you start crocheting.
If at all possible, it's best to measure the circumference of the intended recipient's head. Then, you can reference the pattern to figure out what size to make.
Depending on the pattern, you may be able to adjust the length or "slouchiness" of your beanie.
For more sizing information, please read the crochet hat size chart below. (This chart references the Craft Yarn Council's industry guidelines for pattern designers.)
| Size | Head Circumference (inches) | Hat Height (inches) |
| --- | --- | --- |
| Newborn | 12-14 | 4.5-5 |
| 0-3 Months | 14-15 | 5-5.5 |
| 3-6 Months | 15-16 | 5.5-6 |
| 6-12 Months | 16-18 | 6-6.5 |
| Toddler (1-3) | 18-20 | 6.5-7 |
| Child (3-10) | 19-21 | 7-7.5 |
| Preteen (10-12) | 20-22 | 7.5-8 |
| Teen/Adult S | 21.5-22.5 | 8-8.5 |
| Adult M/L | 22.5-24 | 8.5-9 |
| Adult XL | 24-25 | 9-9.5 |
Please note that these measurements are approximate and can vary depending on the gauge of your yarn and your personal tension while crocheting. It's always a good idea to measure the hat against the intended wearer's head for a custom fit.
Easy Hello Kitty Hat Crochet Patterns
Why don't you look through this list of hello kitty hat crochet patterns and see which one stands out the most to you then get crocheting!
1. Nerdy Glasses Hello Kitty Hat Crochet Pattern
Grab the free crochet pattern HERE.
2. Hello Kitty Cat Ears Pattern
Grab the free crochet hello kitty hat pattern HERE.
3. Hello Kitty Hat Pattern
Here is another free hello kitty crochet hat pattern. Read it HERE.
4. Beginner Hello Kitty Crochet Hat Pattern
Grab the free pattern HERE.
5. Hello Kitty Bucket Hat Pattern
Enquire about this beautiful bucket hat hello kitty pattern HERE.
6. White Hello Kitty Crochet Hat Pattern
Grab the paid pattern HERE.
Caring For Your Hello Kitty Crochet Hat Pattern
To ensure your Hello Kitty hat stands the test of time, follow these care instructions:
Hand Wash: To prevent deformation and color bleeding, hand wash your hat in cold water with a mild detergent.
Gentle Handling: Avoid stretching or tugging on the crocheted fabric. Gently reshape the hat after washing.
Air Dry: Lay the hat flat on a towel to air dry. Avoid wringing out excess water.
Storage: Store your hat in a cool, dry place, away from direct sunlight to prevent fading
All done with your new fun hello kitty crochet hat pattern. I hope you love the outcome!
Safety eyes
Assorted Safety Eyes & Nose
Stuffing
Gives the amigurumis perfect shaping!
Scissors
Crochet Techniques & Stitches to know when making a crochet hamster
When making a crochet hamster, there are several techniques and stitches that are useful to know. Here are some of the most important ones:
Magic ring: The magic ring is a technique used to start crocheting in the round without leaving a hole in the centre. It is a useful technique when making amigurumi, such as a crochet hamster.
Single crochet: The single crochet (sc) stitch is the most basic stitch in crochet. It is used to create a dense, sturdy fabric that is perfect for making amigurumi.
Increase: Increasing is the process of adding stitches to a row or round. In amigurumi, this is usually done by making two single crochet stitches in the same stitch.
Decrease: Decreasing is the process of reducing the number of stitches in a row or round. This is usually done by crocheting two stitches together.
Invisible decrease: The invisible decrease is a technique used to create a decrease that is less noticeable than a regular decrease. It is achieved by inserting the hook under the front loop of the first stitch, then under the front loop of the second stitch, and completing the stitch as usual.
Embroidery: Embroidery is a technique used to add details to amigurumi, such as the eyes and nose of a crochet hamster. It is usually done using embroidery floss and a yarn needle.
Stuffing: Stuffing is the process of filling the amigurumi with stuffing material, such as polyester fiberfill. It is important to stuff the amigurumi evenly and firmly to give it the desired shape.
Colour changes: Colour changes are used to create stripes or other patterns in the amigurumi. They are usually done by changing to a new colour at the end of a row or round.
By mastering these techniques and stitches, you will be well on your way to creating a beautiful crochet hamster that is sure to delight. Remember to take your time, be patient, and have fun!
15 Free Crochet Hamster Pattern
Enjoy these free crochet hamster pattern.
1. Free Crochet Hamster Pattern
The free hamster crochet pattern is a great option for anyone looking to make an adorable amigurumi hamster. The pattern is well-written and easy to follow, making it suitable for both beginner and experienced crocheters. The final product is a cute and cuddly hamster that is perfect for gifting or keeping as a cherished collectible.
For this pattern, I would suggest using a yarn like Lion Brand Vanna's Choice, which is a soft, medium-weight yarn that is easy to work with and comes in a variety of colors. It is also machine washable, making it a practical choice for an item that will be handled and played with often.
Lion Brand 24/7 Cotton Yarn
2. Crochet Hamster Tutorial
This crochet hamster tutorial is a delightful and easy-to-follow guide for creating your own adorable little hamster. Brenda K. B. Anderson provides clear instructions and helpful tips, making it accessible for crocheters of all skill levels. Overall, it's a great resource for anyone looking to add a cute and cuddly crochet project to their collection.
3. Amigurumi Hamster Pattern
Grab the hamster paid crochet pattern HERE.
4. Free Crochet Hamster Pattern
This free crochet hamster pattern is a fantastic resource for crocheters looking to create their own cute and cuddly hamster. The instructions are easy to follow, and the finished product is simply adorable. Overall, it's a great pattern for crocheters of all skill levels.
5. Cheeky Hamster Crochet Pattern
The Cheeky Hamster crochet pattern is an adorable and well-written pattern that produces an adorable little hamster. The pattern is easy to follow and suitable for crocheters of all skill levels.
It includes detailed instructions and photos to help guide the crocheter through the process. Overall, it's a great pattern for anyone looking to create a cute and cuddly hamster friend.
6. Hanster amigurumi crochet pattern
The Hamster Amigurumi crochet pattern is a charming and well-crafted pattern. The instructions are clear, concise and accompanied by helpful pictures, making it an excellent resource for crocheters of all levels.
The pattern itself produces a delightful hamster with intricate details that are sure to impress. This free pattern offers a great opportunity for anyone looking to try their hand at amigurumi and create a cute and cuddly hamster for themselves or as a gift.
Overall, this pattern is highly recommended for anyone interested in making a charming and impressive amigurumi hamster.
7. How to crochet hamster pattern
Grab this crochet hamster pattern HERE.
I hope you found the crochet hamster pattern that stole your heart!